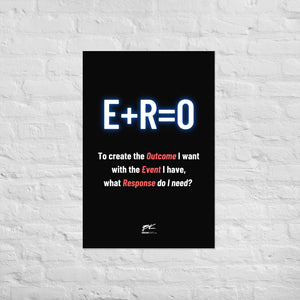 Not your average flimsy poster.

Upon receiving his proof of this poster BK's first reaction was, "This poster feels like paper and a tank got together and had a baby."

As a general disclaimer, this isn't a poster you can just tape up with some Scotch Tape or a thumbtack. Installing this poster is going to require more intention. Small nails and a hammer would certainly do the trick.

Poster would look great framed—if that's your style—and this would make install easy.

Info from our printer:

Museum-quality posters made on thick and durable matte paper. Each poster is giclée-printed on archival, acid-free paper that yields brilliant prints to brighten up any room.

Before receiving his proof BK said he didn't have a reference point for what a "Museum-quality poster" would look and feel like. After feeling these posters he understands why they were described that way as they lived up to that baseline.